Designed with you in mind

The Allin1E is made of an aerospace quality aluminum and on one side you will find storage for a mini Bic lighter, a cig shaped quartz glass one-hitter pipe, a stainless-steel cleaning poker (tool side).  On the logo side of the Allin1E, you have a two piece grinder that grinds directly into a storage chamber that can hold over 2 grams of ground up tobacco.
The Allin1E System is practical for all types of people, from the everyday toker to the occasional smoker the Allin1E has it all. It truly is the swiss army of portable smoking!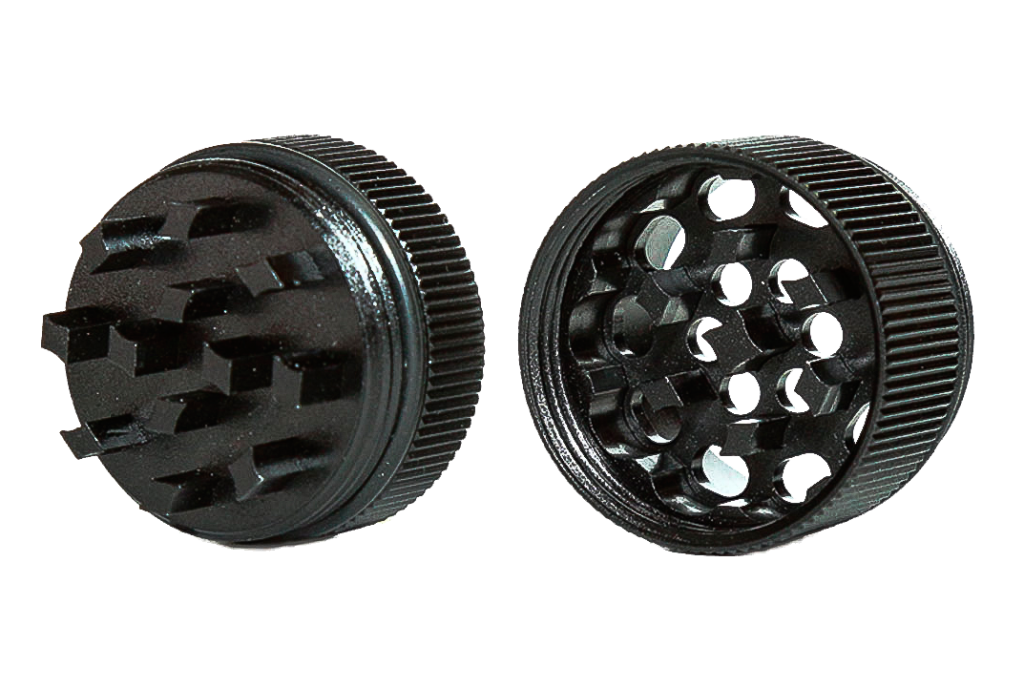 19 teeth to grind and break your tobacco.
Two Piece Threaded Grinder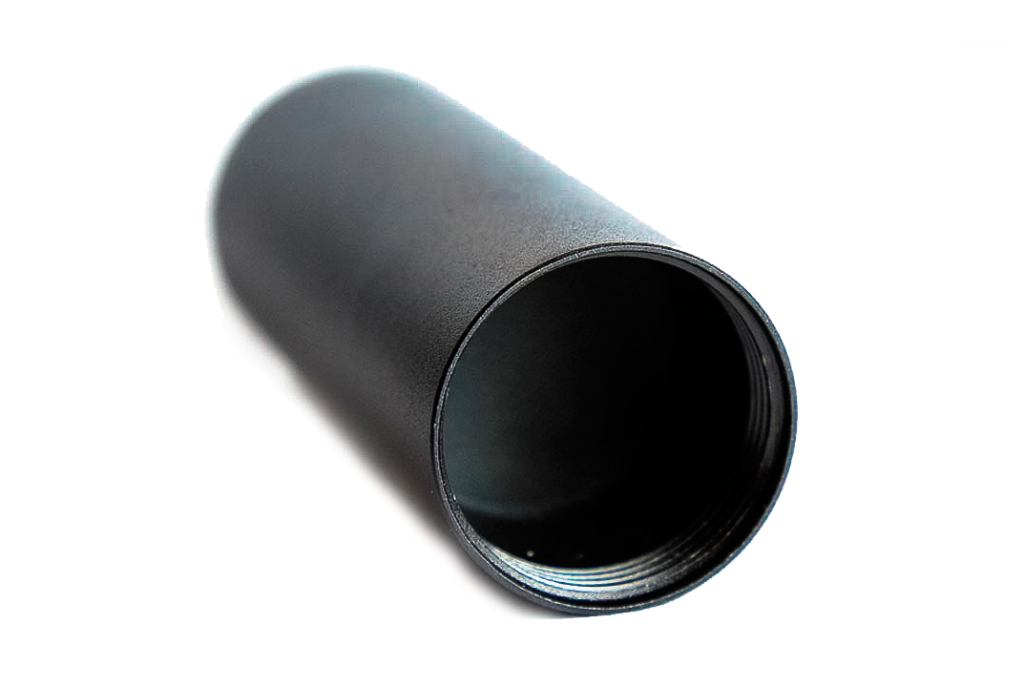 Where your tobacco is stored after grinding.
Holds 2+ Grams of Tobacco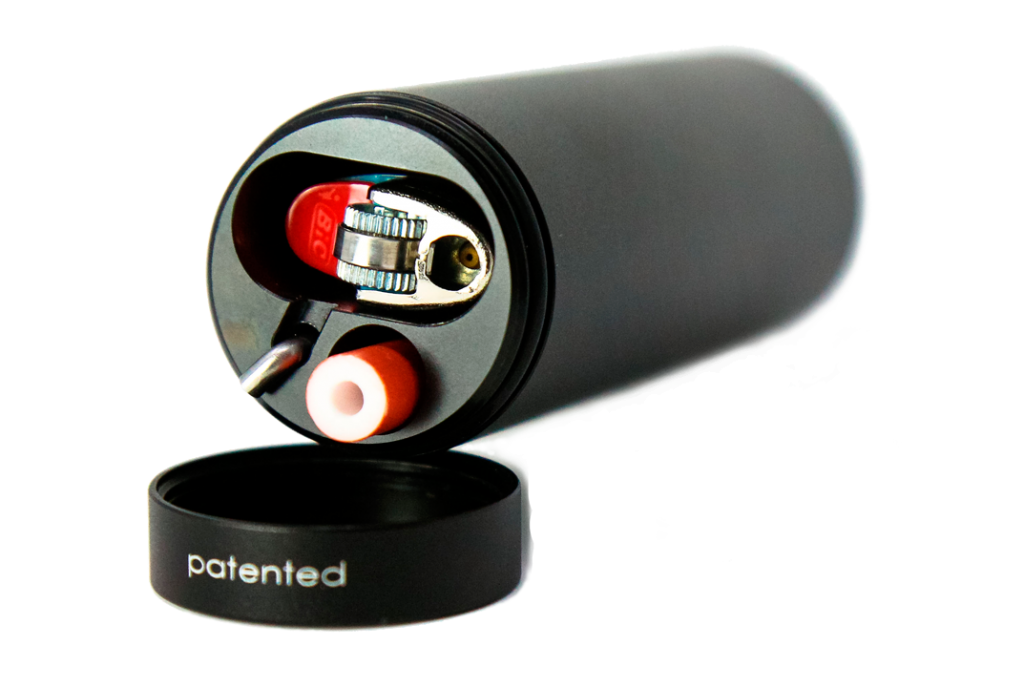 Stores your lighter, pipe, and poker.
Glass Hitter & Poker Included